Peel off individual flowers from the sticker sheet and make your own flower arrangement that turns into a greeting card. Practice the art of ikebana on paper. A fun activity for kids and adults to create a unique floral arrangement card for the recipient. The sticker sheet card itself can be given to someone as a pretty gift.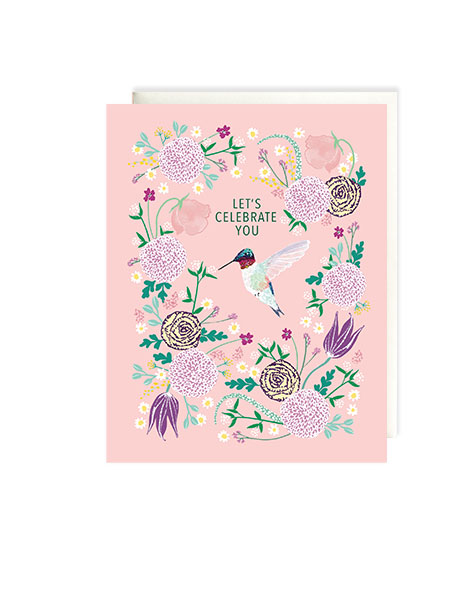 A beautifully illustrated hummingbird birthday card featuring the words "Let's celebrate you" surrounded by delicate pastel-colored flowers.
Folded note card featuring beautiful watercolor illustrations of pink and yellow snapdragons against a deep blue backdrop.