Botanical Garden Collection
Clover and Butterflies happy birthday card features intricate illustrations of cape mallows, clematis bells, and bronze Dutch clovers.
Custom Portrait Illustration
Customer Testimonial
GIFTS THAT DO NOT EXIST ANYWHERE ELSE IN THE WORLD
"A few years ago I was searching for the perfect, first anniversary gift for my wife. Year one, of course, is paper. My searched stopped when I found Little Love Press. I can't tell you how much my wife's eyes lit up when she first saw the custom illustrated stationery cards. She loves them and we get so many compliments when we send them out to family and friends."  – Rosie
As Seen In
"We all want to bloom where we are planted, but methods for accomplishing this differ. Some find inner peace at the site where life may have begun — in a garden, the wonders of which are exquisitely expressed in the image above with finds from Little Love Press." – Stationery Trends Magazine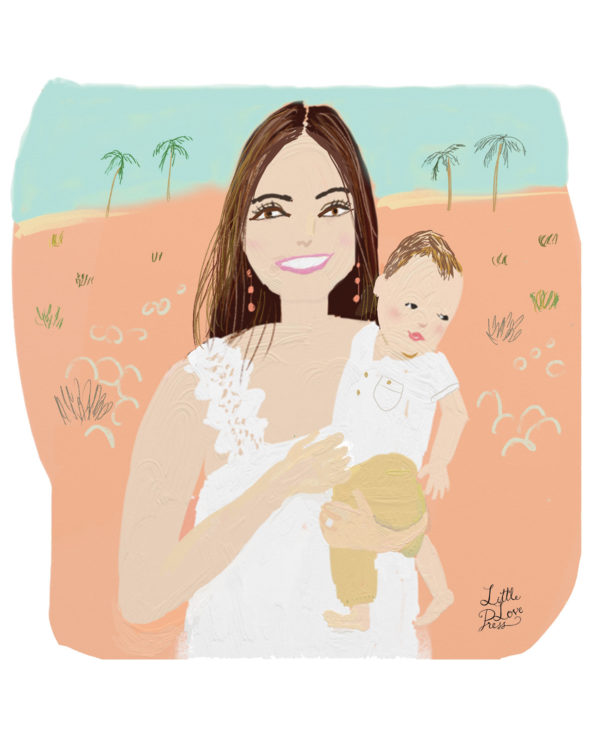 Commission a custom fashion illustration baby and mom portrait. Send us some photos of a new mom or dad and photos of his or her new baby at hello@littlelovepress.com. We will create a special portrait to be sent to you as an art print. Personalized text can be added upon request. Art design copyright remains with Little Love Press and artist Chihiro Jameson.