Hand illustrated stubbly bear with text "Dad, we love you stubble and all." Perfect as a Father's Day, Birthday, or Just Because card.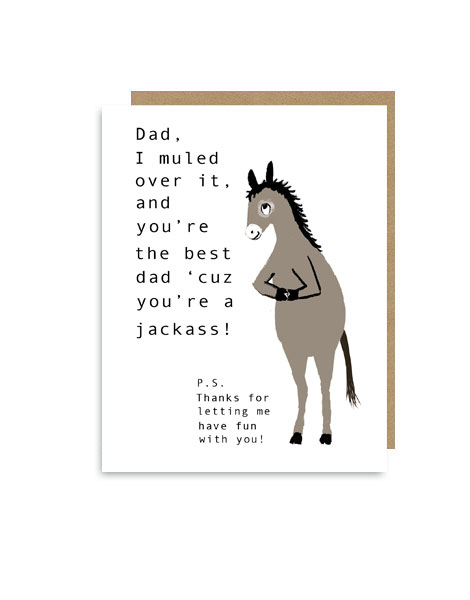 Hand illustrated mule saying "Dad, I muled over it, and you're the best dad 'cuz you're a jackass!" Perfect for a birthday or Father's Day.
Hand illustrated folded note card featuring violin tune pegs and the words "We're in tune." Perfect friendship or love greeting card.