Happy birthday cards featuring hand illustrated little mermaids. Perfect for little mermaid lovers and their birthdays.
Let Your Imagination Soar!
Use our notepads and note cards to write to friends, make wish lists, invent characters, and more.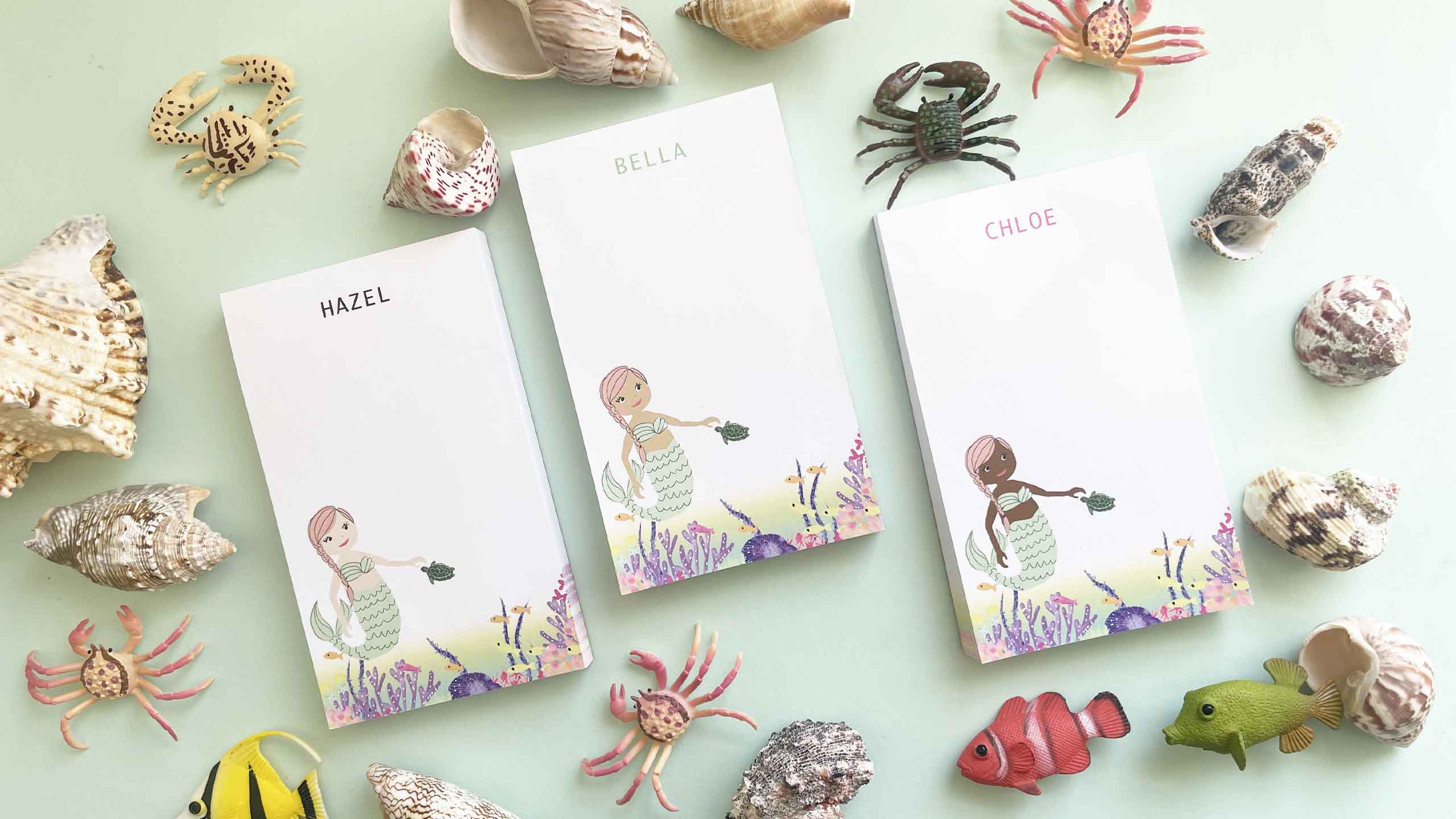 Gift Suggestions from Little Love Press
Disclosure: If you buy something through our links, we may earn an affiliate commission, at no cost to you.
Cuddle + Kind dolls are award-winning toys with character. Each mermaid has her own life story and for every doll purchased, the company provides ten meals to children around the world.
Adorable mint-colored seashell cushion will brighten every mermaid lover's room!
This mother of pearl mermaid jewelry box will make a beautiful gift for mermaid lovers.
This mermaid-inspired mixing bowl paired with the ever-adored Kitchenaid mixer will make a great gift for bakers.
These unique mermaid tail shot glasses will be a perfect gift for your mermaid lover friend.