Botanical Garden Collection
Peel off individual flowers from the sticker sheet and make your own flower arrangement that turns into a greeting card. Practice the art of ikebana on paper. A fun activity for kids and adults to create a unique floral arrangement card for the recipient. The sticker sheet card itself can be given to someone as a pretty gift.
A delicately beautiful floral happy birthday card features hand-illustrated dahlias, Japanese anemones, and butterflies – all in an intricate pattern.
Let me trumpet how wonderful you are folded note card featuring hand illustrated trumpet flowers and Icelandic poppies.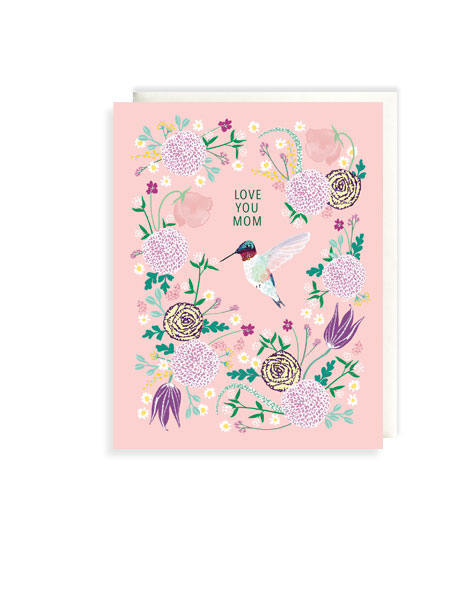 Beautiful hand-illustrated flowers and a hummingbird surround the words "Love You Mom" on this botanical garden Mother's Day card.